Skip to content
A Heartstone Farm Tradition
Organic Maine Pasture-Raised Thanksgiving Turkey From Tide Mill Farm
*Order by August 31, 2022
A Heartstone Farm Tradition
Organic Maine Pasture-Raised Thanksgiving Turkey From Tide Mill Farm
A Heartstone Farm Tradition
Organic Maine Pasture-Raised Thanksgiving Turkey From Tide Mill Farm
A Heartstone Farm Tradition
Organic Maine Pasture-Raised Thanksgiving Turkey From Tide Mill Farm
*Order by August 31, 2022
To any address in the Northeast

2-Day FedEx nationwide outside of the Northeast only $19.95

Turkeys are flash-frozen to insure delicious freshness
Tide Mill Organic Farm turkeys enjoy fresh air and the notoriously varied coastal weather of Downeast Maine. They have access to pasture at all times.
Tide Mill is certified organic by MOFGA - for both the conditions the turkeys are raised in and their feed.
RAISED WITH LOVE BY AARON AND CARLY (AND KIDS) IN DOWNEAST MAINE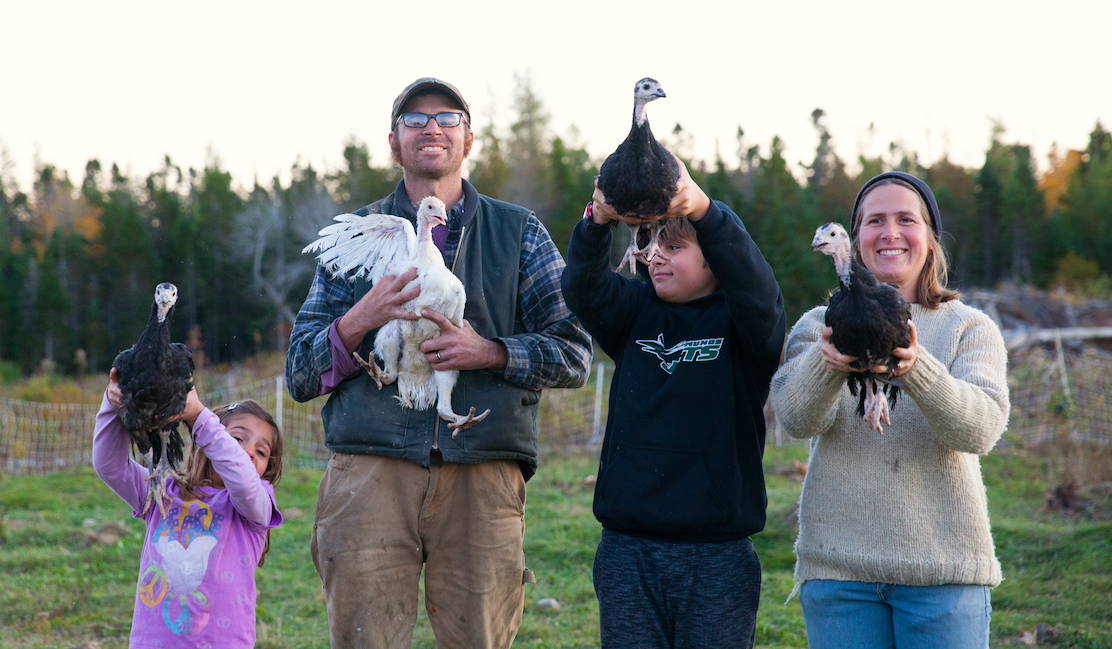 The best turkey I have ever eaten!
"This turkey,without a doubt, was the best turkey I have ever eaten. Thank you for the work you put in so we may eat the healthiest, most tasty meats there are."
- Robert Mackenna, Allston, Mass.

Our turkey was outstanding!
"We always get organic turkeys, but this was the first one we ever bought from Farmer Dan, and it was truly the most delicious turkey we have ever had. Every bit was tender, juicy, and delectable."
- Patricia Peard, Cumberland Foreside, Maine

Best turkey I've made yet!
"Packaging and cooking directions were an added bonus. Will definitely be ordering again next year!"
- Kelly Fortin, Falmouth, Maine
SHIP A TIDE MILL TURKEY ANYWHERE IN THE US

FREE SHIPPING IN THE NORTHEAST
$19.95 OUTSIDE THE NORTHEAST*

*Nationwide shipping available for 10-13 lb and 14-16 lb turkeys only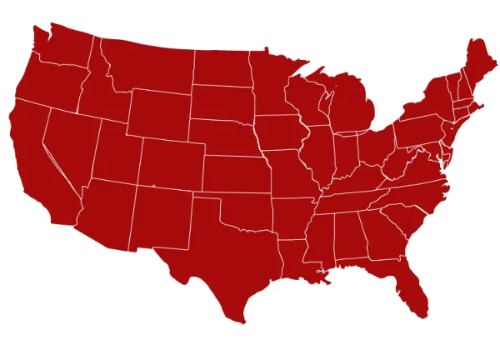 WHEN WILL YOU SHIP ME MY TURKEY?
Turkeys will ship the week of Nov. 14 which is the week before Thanksgiving (Nov. 24 this year). Turkeys will arrive at your home from Tuesday-Friday that week. This will give your turkey plenty of time to defrost in your refrigerator.
CAN MY TURKEY SHIP AT A DIFFERENT TIME?
Yes, we can ship turkeys anytime after Nov. 14 - up until Christmas. We can not ship before Nov. 14.
DO YOU INCLUDE COOKING SUGGESTIONS WITH THE TURKEY?
Yes we do. Each turkey comes with Farmer Dan's cooking instructions. Want to get a head start - CLICK HERE
Tide Mill Organic Farm turkeys are certified organic by MOFGA. This includes processing, feed, and all practices.
CAN YOU SHIP TURKEYS NATIONWIDE?
We can deliver turkeys anywhere in the continental US. We have a special arrangement with FEDEX for 2-day delivery guaranteed. There is an additional charge of $19.95 for turkeys shipped outside of the Northeast.
WHAT IF I AM NOT HOME WHEN YOU DELIVER?
Your turkey will be just fine if you are not home when it is delivered, so long as you are able to put it in the refrigerator or freezer within 4-6 hours after it is delivered (depending on the temperatur where you live). If you will not be home for a few days, or you are traveling that week, let us know and we will take care of you and your turkey.
HOW LONG WILL IT TAKE MY TURKEY TO DEFROST?
It will take approximately 4-5 days for a 20 pound turkey to fully defrost in the refrigerator - a day or two less for smaller turkeys. Do not thaw at room temperature - that is definitely unsafe
I HAVE A QUESTION NOT LISTED HERE - CAN I CALL YOU?
Of course! We like nothing better than chatting with customers and prospective customers! Call us at (207)424-0063 or email farmerdan@heartstonefarm.me.
CAN I SPECIFY A SPECIFIC SIZE TURKEY?
The best we can do is the size ranges listed on this page (10-13 lbs., 14-16 lbs., and 17-20 lbs.). Last year we had a customer who was upset because he ordered a 10-13 lb turkey and got a 10.4 lb turkey. ) If you absolutely must have a 13 lb turkey, we recommend ordering a 14-16 lb turkey to be safe.)
ARE THE TURKEYS SHIPPED FROZEN?
Tide Mill turkeys are flash frozen to insure freshness. Unlike supermarket turkeys - which have may have been in transit for days and in your supermarket for up to a week - our turkeys have their freshness locked in when they are processed.
WHY DO YOUR TURKEYS COST SO MUCH?
We actually think a better question might be - why do factory-farm turkeys cost so little. As you know, turkeys in the supermarket are often a loss-leader, artificially priced lower than even the wholesale cost. To produce a turkey with the care and quality and organic standards of Tide Mill is, frankly, expensive. Tide Mill and Heartstone Farm work to keep the price as low as possible.
You sure can - you can pick up your turkey anytime after Nov. 14 at our Fulfillment Center in Dover-Foxcroft. When ordering, be sure to leave a note on the cart page that you want to pick up your turkey and when. Call us before you head our way to make sure it is ready.